Recorded Wed, June 20 | 11am ET / 8am PT
Environmental performance as a criteria for product design is here to stay.
Evaluating, measuring & reporting on environmental performance has become an ordinary cost of doing business.
Join us to learn about:
Driving product innovation in R&D and concept development
How Yale's exec MBA program uses Sustainable Minds Eco-concept + LCA software
How you can get started in your organization
PANELISTS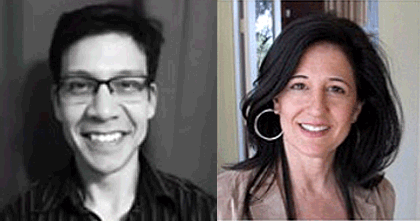 Thomas Alan Kwan
Instructor, Center for Green Chemistry & Green Engineering, Yale University
Sustainable Design and Innovation, School of Management, Exec MBA
Terry Swack
CEO & Founder Sustainable Minds
Get everyone in your product organization thinking from a life cycle perspective to drive revenue and growth through greener product innovation.
Summer is a great time to learn something new – and to plan for the fall. Schools all over the world in business, design and engineering have been using Sustainable Minds Eco-concept + LCA software [1] to advance and inform life cycle thinking.
There is no better time than now to apply the same hands-on learning in industry.
Operationalizing greener product design starts with bringing life cycle thinking and a whole systems approach to the front of the process. The result is more sustainable, innovative products; cost savings by eliminating re-engineering; and greater competitive advantage.
Try it now! Easy-to-use, cloud-delivered SM Eco-concept + LCA software, instant access, unlimited projects.
Get your free trial > [2]