December 2009 | News & Info
Every month we'll be sharing the latest news about, and updates to, Sustainable Minds. We'll showcase organizations in design, manufacturing and education furthering greener product design and pass along topical content and events information.

What's New in Sustainable Minds Release 1.1
Educator and student subscriptions
Affiliate referral program
Software enhancements
Educator and student subscriptions
As part of the Designers Accord community, and as 'Summit Sponsor' of the Global Summit on Design Education & Sustainability, we are committed to helping educators create undergraduate, graduate and professional development curriculum to integrate environmental sustainability into design, engineering and business programs. To help move this forward, educators and students can now purchase subscriptions online - at educator and student-friendly pricing:
$350 Educator or lab computer annual subscription
$40 Student per-semester subscription
Get started learning, using and teaching the principles of ecodesign and life cycle assessment (LCA) to design greener products. Integrate LCA into your business, engineering and design curriculum. Learn more about how educators are starting to use Sustainable Minds:
| | |
| --- | --- |
| Interested in the Designers Accord Summit? Experience it through Andrea Mangini's day by day recap and review: "Reflections on the Designers Accord Summit on Design Education & Sustainability". Read > | |
Affiliate referral program
Partner with us! As a Sustainable Minds affiliate, you can now send your customers and clients to Sustainable Minds and get credit for spreading the word. Any kind of company or organization can become an affiliate: consultancies referring Sustainable Minds to their clients; manufacturers referring us to their external design and engineering resources; non-profits and NGOs referring us to companies committed to designing greener products.
Interested in becoming a Sustainable Minds affiliate? Email sales@sustainableminds.com for more information.
Software enhancements
Dramatically increased speed on BOM data import: now it's even faster to import BOM data from CAD and PLM products


Improved compatibility with IE 6: For those of you in corporations that still use Internet Explorer 6, SM LCA software is now more compatible with your browser

Sustainable Minds in the News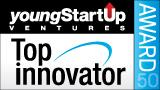 Sustainable Minds named a top innovator at 2009 New England Venture Summit
Sustainable Minds has been selected as a winner of the annual New England Venture Summit Top Innovator award by youngStartup Ventures. The award honors cutting-edge, private companies that are driving the future of innovation in the Technology, Life Sciences and Clean-tech sectors.
Desktop Engineering's Kenneth Wong reviews his SM workshop experience
If you had cabin fever in San Francisco last month, you might have run into Kenneth Wong attending the Sustainable Minds workshop. Read >
Desktop Engineering's Kenneth Wong reviews Sustainable Minds Release 1.0: A Video Report
Watch his video review of SM's LCA software. View >
Triple Pundit examines Sustainable Minds
Steve Puma examines the concept of life cycle analysis as embodied in Sustainable Minds software, and re-examines a few assumptions about sustainable products. Read >

Latest from the SM Industry Blog
| | |
| --- | --- |
| Glass vs. Ceramic: Sustainable minds may disagree about whether glass or ceramic is the greener material. Here, Travis Lee of Lunar and PhillyPhil share some thoughts about silicon vs. clay. Read > | |
| | |
| --- | --- |
| Regenerative Design: While there's no such thing as a 'green' product, SM blog contributor David Laituri (recently featured on Fast Company) of Vers keeps finding ways to radically reduce (and even reVerse) the carbon footprint of his audio products. Read > | |