January 2010 | News & Info
Every month we'll be sharing the latest news about, and updates to, Sustainable Minds. We'll showcase organizations in design, manufacturing and education furthering greener product design and pass along topical information and events.

Sustainable Minds in the News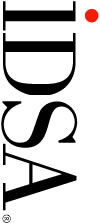 Sustainable Minds and IDSA partner to bring education, expertise and software to mainstream greener product design
Sustainable Minds is partnering with the Industrial Design Society of America (IDSA), the leading organization representing product, interaction, experience and service design, to advance the adoption and integration of ecodesign and sustainability practices in product design.
This partnership brings Sustainable Minds LCA software, information and education to help IDSA members embrace whole systems and life cycle thinking in product design processes, and provide the knowledge, tools, and value systems to support greener product design practices.
"It's the optimal partnership to catalyze meaningful change," stated Terry Swack, CEO and co-founder of Sustainable Minds. "I'm delighted and proud that IDSA sees it that way, too. Our mission is to bring environmental sustainability to mainstream product development and manufacturing in an accessible, empowering, and credible way."
IDSA members can purchase a subscription at a discount, AND, the first ten organizations who purchase Sustainable Minds LCA software have the opportunity to work with an SM expert to help get their project off and running. Read >
If you're not a member, then you're missing out. Join IDSA >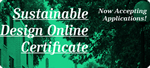 Online course uses SM software to communicate sustainability
The Minneapolis College of Art and Design (MCAD) recently announced a new 15-week course (Jan 19 to May 11) designed to help students visually communicate sustainability.
Sustainability: Measuring and Communicating Life Cycle explores methods for quantifying environmental impact and visualizing sustainability data using Sustainable Minds software. This online course teaches methods of communicating sustainability to consumers in an engaging, visual way, in order to help people understand the sustainability (or lack thereof) of products, and establish a personal connection to products' environmental impacts.
The course is taught by Arlene Birt (MDes/Design Academy Eindhoven), an information designer and visual storyteller whose work has been featured in Businessweek, the U.K.'s Creative Review and upcoming design books; she speaks internationally on her visual approach to communicating sustainability. Space is limited. Enroll now >
Jim Brown of Tech-Clarity interviews SM founder Terry Swack
PLM industry analyst, Jim Brown, in his blog 'Clarity on PLM' (Clarity on software for innovation, product development, engineering, and manufacturing) recently reviewed Sustainable Minds. His review focuses on the LCA concepts embodied in Sustainable Minds LCA software. Notable quote: "The key to what Sustainable Minds offers is the ability to help companies make design trade-offs based on objective impact criteria."
Read >

Latest from the SM Industry Blog
| | |
| --- | --- |
| Greening the supply chain: Findings from a best practices study: Walmart says that 88% of its carbon footprint is outside of its walls, in the control of its suppliers. Is it any wonder then that the world's largest retailer is spending so much of its time, money and leverage, to get its suppliers to become more sustainable? This blog from Vijay Kanal of Kanal Consulting explores the findings of a study of 25 corporations' supply chains. Read > | |
| | |
| --- | --- |
| Test your green-Q with our year-end trivia quiz: Looking for a diversion? Take the popular Green Trivia Quiz we cooked up from some of the quirkier green stories we saw in the news during 2009. Read > | |