Find, understand, learn, share, reward...change.
NEW release! 500+ brands, 1000s of products and growing.
The only source designed as an educational marketing platform to:
Make it easy – for AEC pros and manufacturers' employees & partners in BOTH the catalog and their websites – to find all their products with transparency disclosures
Make disclosures understandable by providing glossaries and inline reference tools to decode what the disclosures mean and how to use to meet requirements in rating systems
Instantly promote products, respond to requests and share information by using customized social media tools
Create a virtuous cycle of supply and demand for credibly greener & healthier products — in a 'carrot' kind of way
Free to use, no login. No ads, sponsored content or selling analytics.
transparencycatalog.com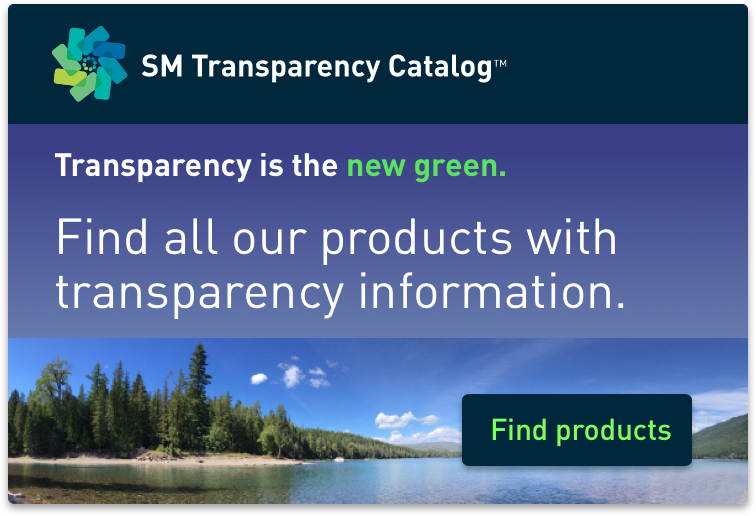 [2]
A portion of the proceeds goes to support the National Park Foundation.
Find all the brands and all their products with transparency disclosures – in a glance.
Understand what they mean and how to use for rating systems.
Learn what a manufacturer is doing to improve.
Share feedback with manufacturers and the industry.
Reward manufacturers investing in product transparency by choosing their products.
Change. Creating preference for these products by educating the industry to understand what product transparency information means, will drive behavior chan
Use it now.
Visit your favorite brands' listings & help get the word out. transparencycatalog.com [1]