Associations & affiliates
Sustainable Minds works with affiliates to make our offerings readily available through multiple sources. We also collaborate with professional associations and NGOs to advance environmental sustainability through greener product development.
If your company serves designers, design engineers, product managers, product development directors, sustainability managers, marketers or executives in charge of greener product development; contact us about our Industry Sponsor, Affiliate and Reseller programs.
Affiliates

Autodesk and Sustainable Minds are empowering companies to make more sustainable design decisions. To learn more about Autodesk's commitment to sustainable design, visit the Sustainable Design Center.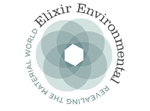 Elixir Environmental is a consulting company that promotes full product transparency by delivering Health Product Declarations (HPD), Environmental Product Declarations (EPD), and Life Cycle Assessments (LCA) for the building product manufacturing industry. These documents offer manufacturers an unsurpassed level of transparency that can validate claims of a product's environmental performance, and can increase the chances of product specification for LEED projects.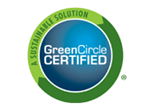 GreenCircle Certified was established to ensure specificity in third-party certification after encountering many unsubstantiated claims in the marketplace. GreenCircle's rigorous evaluation process provides independent verification that claims of sustainable aspects of products and operations are valid. Manufacturers, suppliers, regulators, occupants, and consumers can be assured that products labeled with the GreenCircle Certified mark have been thoroughly assessed and their claims verified to applicable standards.
GreenScreen/Clean Production Action and GreenCircle have partnered to streamline the process of earning the Building Product Disclosure and Optimization – Material Ingredients credits in LEED v4 using GreenSreen methods. GreenCircle's LEED v4 Compliance third-party certification will be used on Manufacturer Inventories and Optimization Statements of Disclosure to help the A&D community and GBCI reviewers locate products eligible for LEED v4.